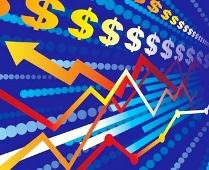 Amid improving business climate, companies across the globe are increasingly looking at pursuing new opportunities, even as most of them are still cautious about the recovery, says a survey by global consultancy Ernst & Young.
According to the survey of senior executives at nearly 900 major companies worldwide, the business environment is quite different compared to a year ago, but most part of the corporate world is still 'nervous about recovery'.
The survey showed that the percentage of firms looking to pursue new market opportunities in 2010 has risen to 34 per cent from just 19 per cent last year. However, over half (53 per cent) of companies still agreed that surviving 2010 would remain a challenge.
"The spirit of optimism has increased, but it is essentially fragile in nature. A pick up in confidence is not surprising, given massive global government stimulus working its way through the economy and the larger developing and emerging economies beginning to rebound," Ernst & Young global managing partner, markets, John Murphy said.
"Companies may be less worried about survival over the next 12 months, but the return to a healthy operating environment is still some way off," Murphy added.