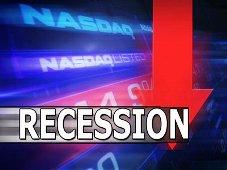 At unease because of recession, Italians are increasingly turning to astrology and fortune telling to get rid of their financial woes.
A new report by European Consumers Association has revealed that Italians are spending millions of Euros a year to seek advice from astrologers and fortune tellers, instead from banks and brokers, on financial matters.
In fact, according to the report, more than 30,000 Italians are paying between Euro 20 and Euro 600 each day to tarot card readers and fortune tellers for financial advice, amid rising unemployment and gloom over the state of the economy.
Southern Italy is the most superstitious part of the country but it is the north and centre where most money is spent -- a reflection of those regions' wealth compared with the underdeveloped south.
The inhabitants of Lombardy, the region which includes Italy's financial capital Milan, spend the most on fortune tellers and card readers, splashing out Euro 90 million a year. Next comes Lazio, the region which encompasses Rome, the report says.
Women account for about 53 per cent of those weighing financial decisions on a roll of the dice or the turn of a tarot card, with an average age of 42, according to the report, produced with research from Telefono Antiplagio, an Italian voluntary service which helps victims of con artists.
"Italians are very susceptible to trying their luck on anything esoteric and they are extremely superstitious," The Daily Telegraph quoted Carlo Climati, who wrote a book on superstitious beliefs, as saying.