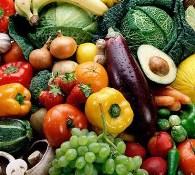 For the third month in a row, exports rose in January, reporting 11.5 per cent growth to $14.34 billion, against $12.9 billion in the year-ago period, Commerce and Industry Minister Anand Sharma said.
Sharma said sectors which have done exceedingly well in the reporting month include fruits and vegetables, marine products, tobacco and man-made yarn, while the sectors which have reported improved performance include tea, coffee, gems and jewellery, drugs and plastics.
"Engineering goods, textiles, jute, carpets, handicrafts and leather, however, continue to do very badly," Sharma said, adding, these sectors are of major concern.
After falling 13 month in a row since October 2008, exports reentered the positive zone in November 2009.