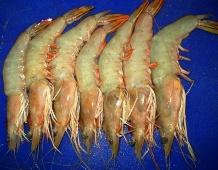 The US department of commerce has announced its fifth administrative review of the anti-dumping duty imposed  on frozen warmwater shrimp imported from  India, Brazil, China, Thailand and Vietnam.
This  review will examine the details of import of shrimp to the US between February 1, 2009 and January 31, 2010.
This is likely to be the final review of the duty, carried out parallel to five-year review ('Sunset Review') announced in January. The Sunset review will examine details of import of marine products  to the  US for five years beginning from 2004-05.
The marine products export sector here expect the final verdict of the reviews would be favourable for India and the anti -dumping duty might  be withdrawn or reduced substantially. Exporters here also expect the preliminary results of the fourth administrative review soon.
The average duty on Indian shrimps had been reduced to 0.79 per cent in the third administrative review  in July 2009. So, a reduction in the average duty  is expected in the fourth edition of the review, too. 
In February 2005, the US imposed a duty of 10.16 per cent against India and this, as well as a customs bond requirement, badly hit  shrimp exports to the US. Washington withdrew the bond requirement after a verdict of the Appellate Authority of the  World Trade Organisation in August 2008.
According to the Marine Products Export Development Authority, exports of edible marine products from India to the US had dropped by 8 per cent in volume and 2 per cent in value in April-August 2009 (their latest data) over the same period in the earlier year.