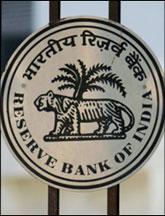 A working group was set up to discuss how to bring about transparency in the existing lending system of banks and its report was published on the Reserve Bank of India web site in October 2009 to obtain public feedback.
Now, RBI has come up with guideline recommendations for banks to adhere to with effect from April 2010 after evaluating, both, the report and the feedback.
What is the objective of the recommendations?
Lending operations of a bank need to aid growth in the economy by directing fund flow towards productive uses at reasonable interest rates. In this context, interest rates play a crucial role and are critical to the rise and fall of the economy.
We have ample evidence of this in the United States housing boom and crash, which indicates that lack of regulation and transparency in the credit system can create havoc in the economy.
Interest rates in this respect need to be mutually beneficial and realistic for the lenders and the borrowers. Interest rates soaring too high or dipping too low can spell trouble and can become a cause for concern for credit quality and financial stability.
To avert any possibility of such a disaster, they need to conform to changes in the Monetary Policy.
Base rate and its backdrop
RBI has recommended that the BPLR (benchmark prime lending rate) system be replaced by a base rate system below which no lending can be done. This recommendation comes in the backdrop of the BPLR system failing to achieve what it was originally intended for -- transparency in lending rates charged by banks.
The report submitted by the working group indicates that in the current system, BPLR did not have a bearing with the existing market conditions and was not responsive to changes effected in the Monetary Policy.
Also, the group felt that the larger percentage of loan disbursals was at sub-BPLR rates, which was a bottleneck for establishing transparency.
Banks are expected to decide on their actual lending rates using the base rate as a reference from April. The actual lending rate decided on individual basis takes into account the base rate plus charges specific to the individual borrower based on his credit profile, loan eligibility and other criteria relevant to lending norms practiced by the banks.
This can only be equal to or above the base rate and never below it as per the recommendation.
The base rate on the other hand is expected to take into account all the elements of lending rates, which are common across different segments of borrowers.
Banks can come up with their own base rate but need to factor in various aspects like deposit rates, mandatory cash requirements, profit margins, and other bank specific factors.
What is expected to change?
All external aspects with relevance to the current BPLR system will still remain in the base rate regime. There will still be scope for more trend setting loan schemes like the 'teaser' home loan schemes.
Also, existing borrowers and new borrowers may still have a certain degree of difference in their respective lending rates. This concern is being taken up by RBI in a separate process with the Indian Banks Association which is not very inclined to reverse the existing loan rates to the base rate system, which is expected to come into effect this April.
IBA feels that such a move could have a negative impact on banks' earnings.
What is expected to change is the level of transparency in the retail and corporate lending market with banks expected to announce the rate changes as and when they happen and also display them at their respective websites.
This would create more awareness for the borrower who will then evaluate his loan cost better, based on the base rate his bank adheres to!