The corporate world is still nervous about economic recovery, a survey of senior executives at nearly 900 major companies worldwide has revealed.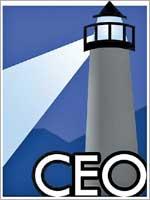 More than 50 C-suite executives of major corporations in Middle East and Africa took part in the study conducted by global consultancy firm Ernst & Young.
The research revealed over half (53 per cent) of the companies agreed that surviving 2010 would still remain a challenge compared to nearly three quarters who had said they were focused on securing the survival of their present business last year.
However, the percentage looking to pursue new ventures this year has also risen to 34 per cent from 19 per cent in January 2009.
Companies focused on improving the performance of their current assets were down from 39 per cent to 27 per cent, and the proportion still restructuring their business also dropped from 37 per cent to 27 per cent over the year.
Tariq Sadiq, Middle East Markets Leader, Ernst & Young Middle East says, "The region has, in varying degrees, bucked the more extreme after-effects of the downturn."
Organisations may be less worried about survival over the next 12 months, but the return to a healthy operating environment is still some way off.
The overwhelming view is that most companies are still focused on securing the present, which means that they are still in the early stages of responding to the current environment.