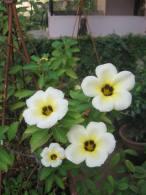 The Indian middle class remains optimistic about their future and the prospects of the country's economy, despite the global financial meltdown, says a report.
"The financial crisis has hit the middle class, but optimism about the future reigns," Deutsche Bank Research has said. DB Research, which is part of German banking major Deutsche Bank, pointed out that in the past two years of the crisis, the Indian middle class have been hit by job losses and decline in value of investment portfolios, among others.
Moreover, many households have cut back on discretionary expenditures. Despite these problems, the middle class remains optimistic about their own future as well as the future of the Indian economy, it added.
"While they (middle class) may be hit by the economic crisis and are not particularly active at the ballot box about voting for any change, they believe that India is on its way to becoming a global economy and the opportunities are there for middle class to thrive on this growth," DB Research noted.
As per the report, even though there is no official definition of the middle class, estimates range from 30 million to about 300 million people. "... the efforts of employers and public and private education institutes will help to absorb the growing middle class more easily into the economy and, thus, contribute to growth," DB Research said.