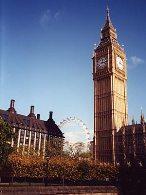 The recovery in the job market is still miles away as more redundancies and fall in hiring intentions in the public sector are expected even though the economy has come out of recession, says a survey.
As per the UK labour market survey by global consultancy KPMG and Chartered Institute of Personnel and Development (CIPD), there is no overall return to growth in sight for the jobs market.
Redundancies look set to almost double this quarter, compared with the final quarter of 2009, among those employers that plan to make redundancies, it noted.
"Those employers that plan to make redundancies expect on average to cut 6.2 per cent of their workforce in the first quarter of 2010, compared with 3.8 per cent in the previous quarter," the survey stated.
Despite signs of some private sector employers emerging from recession with intentions to increase staff, overall net balance between percentage of employers expecting to recruit and those likely to cut jobs is still negative (-5 per cent), a fall from -3 per cent in previous quarter.
"UK jobs market is still on the ropes, with a public sector fall in employment now a reality as it feels the impact of the longest recession in modern times," CIPD Chief Economic Adviser John Philpott said.
"Despite jobs market proving resilient in recent months and number of redundancies easing in private sector, cuts are yet to be felt in public sector," Philpott added.