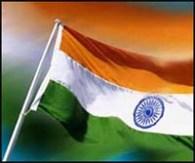 The Prime Minister's Economic Advisory Council (PMEAC) expects the economy to grow by over 7.2 per cent during the current fiscal and exceed 8 per cent in 2010-11, thanks to increased economic activity.
"We are making an initial estimate that the economy would grow by 8.2 per cent in 2010-11 and by 9 per cent in 2011-12," PMEAC chairman C Rangarajan said, releasing the economic outlook.
As regards the current fiscal, he said the growth rate could be more than the 7.2 per cent projected by the Central Statistical Organisation (CSO).
Today's projection is also higher than the 6.5 per cent the PMEAC had forecast in October.
He further suggested that the government should initiate fiscal consolidation measures in the forthcoming budget as the current level of fiscal and revenue deficits are unsustainable.
His suggestion comes ahead of next week's union budget to be presented by Finance Minister Pranab Mukherjee in the Lok Sabha.
What do you expect from the forthcoming Budget for 2010-11? Tell us!