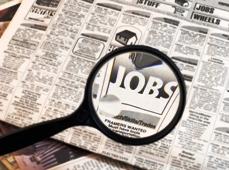 B-schools may have begun final placements with renewed confidence. There's a nagging feeling, though, that expectations of higher salaries might be belied this year.
Having witnessed a surge in the number of offers and average salaries as compared to 2009 -- a year marred by the impact of the global slowdown -- they believe the exuberance of 2008 would only return in 2011.
"More companies are coming this year to campuses as compared to last year. In fact, even the average salaries and number of offers have also risen. However, the mood is not as upbeat as it was in 2008.
"For instance, if last-to-last year the number of offers by a company was around six, it came down drastically to two last year, and this year it has risen again to four," explains Bikram Dasgupta, chairman of Globsyn Group, who runs the Globsyn Business School in Kolkata and Ahmedabad.
Dasgupta feels mass recruiting sectors like insurance and banking have nevertheless raised hopes of students at the campuses.
"Mass recruitment are also happening this year. Yet, the level at which it used to happen in 2008 will only be reached in 2011," he points out.
Narendra Sharma, placement co-ordinator at KJ Somaiya Institute of Management Studies and Research explains the trend: "The recruitment at placements this year is happening based on the HR policy decisions taken at the beginning of the financial year i.e. April 2009.
Since the scenario had not improved completely by then, the number of offers and average salaries will not rise to the 2008 levels this year. The levels may reach or even exceed only next year depending on recruitment decisions taken during early quarters of financial year 2010-11."
The average salary at SIMSR, which was Rs 6,30,000 in 2008, came down to Rs 5,50,000 in 2009. But this year, it has again risen to Rs 6,50,000.
At the Birla Institute of Management and Technology in Greater Noida, around 55 per cent of students have been placed, and the average salary offered so far is Rs 4.25,000 per annum. At the Alliance Business School in Bangalore, over 50 per cent of students have been placed.
The institute expects the average salary to increase by at least 15 per cent over 2009. The minimum and maximum salary offered so far is Rs 4,50,000 and Rs 7,50,000 per annum, respectively.
Some B-schools, though, are bucking this trend. "We are witnessing slightly better salaries and higher number of offers this year as compared to the period before the slowdown," says Rahul Mishra, assistant professor and placement chair at IILM Institute for Higher Education.
While the placement process for the PGP batch 2008-10 is on, the average salary offered so far has been Rs 2,65,000  per annum as compared to Rs 2,32,000 per annum for the PGP batch 2007-09 and Rs.2,55,000 per annum for the PGP batch 2006-08, which graduated just before recession set in.