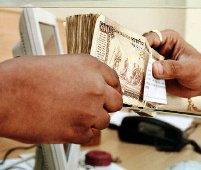 Aiming to give a boost to the social sector and especially the welfare of backward classes, the Union Budget for 2010-11 effected an almost 80 per cent hike in the allocation for the Ministry of Social Justice and Empowerment.
The Union Budget has allocated Rs 4,574 crore (Rs 45.74 billion) to the ministry, almost 80 per cent more than the previous year's allocation of Rs 2,585 crore (Rs 25.85 billion).
Also, the allocation under the sub-head 'Welfare of SCs and welfare of Backward Classes' has seen a mammoth 78 per cent increase over the last year.
While the allocation under this head was Rs 1,767.69 crore (Rs 17.67 billion) last year, this year it is Rs 3,154.75 crore (Rs 31.54 billion).
In fact the highlight of the ministry is the 101 per cent increase in the allocation for Rajiv Gandhi Fellowship.
In the previous year, Rs 79 crore (Rs 790 million) was provided for this programme, aimed at incentivising backward poor students.
However, this time, Rs 159 crore (Rs 1.59 billion) have been allocated for this programme.
Also, the Pradhan Mantri Adarsh Gram Yojana has witnessed an budgetary hike of 295 per cent.
It has received Rs 388 crore (Rs 3.88 billion) this year, compared to last year's allocation of Rs 98 crore (Rs 980 million).
Similarly the sub-head for welfare of handicapped has also received a healthy budgetary hike of 46.6 per cent over last year. The allocation for this head was Rs 271.36 (Rs 2.71 billion) crore last year, while for 2010-11 it is 398.08 crore (Rs 3.98 billion).
In his Budget speech, Finance Minister Pranab Mukherjee said: "this (the increased allocation), will support the programmes being implemented for the target population groups covering the Scheduled Castes, Scheduled Tribes, Other Backward Classes, persons with disabilities and senior citizens.
"With this enhancement, the ministry will be able to revise rates of scholarship under its post-matric scholarship schemes for SCs and OBC students, which is long overdue."