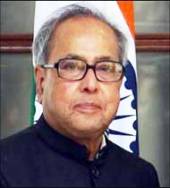 The government on Friday exuded confidence of introducing major reforms on direct and indirect taxes front in the form of goods and services tax and direct taxes code from April 1, 2011.
"I am confident that the government will be in a position to implement DTC from April one, 2011. . . It will be my earnest endeavour to implement GST along with DTC from April one, 2011," Finance Minister Pranab Mukherjee said in his Budget speech.
This means that GST would miss its earlier introduction deadline of April 1, 2010, by a year.
While DTC will replace the archaic Income Tax Act, GST will replace most indirect taxes at central and states levels like service tax, excise duty, VAT, cesses, surcharges and local levies.
Image: Pranab Mukherjee