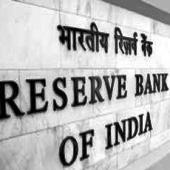 There is no reason for the Reserve Bank of India to tighten money supply in its policy review to be announced later this month, chief economic advisor of the government Kaushik Basu said on Monday.
"Right now, there are no expectations of monetary tightening nor do I believe there is a reason for it. Because , as we are seeing, it is a very sector-specific inflation that is taking place," he told reporters on the sidelines of a Federation of Indian Chambers of Commerce and Industry function.
He said this when asked about the steps RBI should be taking to tame food inflation.
The Reserve Bank of India is slated to come out with its third quarter review of the monetary policy on January 29 amid intense speculations that the apex bank may signal an interest rate hike to tighten money supply to contain rising inflation.
Arguing against tightening of monetary policy, Basu said, there was no need to take steps that could effect sectors across the board and could have implications for the growth and employment.
Food inflation climbed to more than a 10-year high of 19.95 per cent in December, driven mainly by higher prices of potato, other vegetables and pulses.
According to latest figures, food inflation stood at 19.83 per cent during the third week of December.