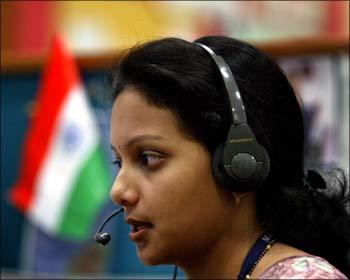 Sixty per cent of the country's services sector enterprises are in rural areas, according to a report by the National Sample Survey Organisation. The report is based on the 63rd round of survey by NSSO to estimate the economic characteristics of services sector enterprises in India in 2006-07.
There were 16.5 million services sector enterprises in India in 2006-07, out of which 85 per cent were own account enterprises (OAEs), while the remaining were establishments. The total number of workers employed in these enterprises was approximately 33.5 million, of which 76 per cent were employed in rural India.
Aggregate annual gross value added (GVA) by services sector enterprises was estimated as Rs 2,44,792 crore (Rs 2,447.92 billion), out of which the shares of rural and urban India were 15 per cent and 85 per cent, respectively. Annual GVA per enterprise was estimated to be Rs 150,000, whereas GVA per worker was Rs 73,038.
The highest GVA per enterprise were engaged in hotels followed by insurance, funding and auxiliary activities. Hotels had the highest per enterprise fixed assets owned (Rs 61 lakh) followed by the enterprises engaged in storage and warehousing (Rs 23 lakh) and real estate, renting and business activities (Rs 3.7 lakh).
The survey did not cover government and public sector undertakings and those covered under the Annual Survey of Industries. The enterprises engaged in trading activities were also out of the coverage of the survey.
1 lakh = 100,000