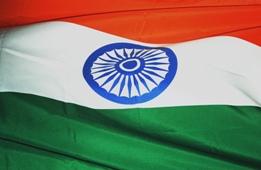 India Inc urged the finance minister on Tuesday to continue the stimulus packages till firm signs of economic recovery are visible, and also reducing the corporate tax rates.
"The focus of the discussion was the continuation of the fiscal stimulus measures unless the tipping point is visible. . .," Federation of Indian Chambers of Commerce and Industry secretary-general Amit Mitra told reporters after meeting finance minister Pranab Mukherjee in New Delhi.
Besides the continuation of the stimulus measures provided to the industry to combat the impact of the global financial meltdown, the industry captains and representatives of the leading chambers like the Ficci, Confederation of Indian Industry and The Associated Chambers of Commerce and Industry of India, in their customary pre-budget meeting with the finance minister also demanded a cut in the minimum alternate tax.
The 2009 Budget had raised the rate of MAT to 15 per cent. The industry wants it to be lowered to at least 10 per cent in the forthcoming Budget. Earlier in the day, Tata Group chairman Ratan Tata said the stimulus packages provided should not be withdrawn soon.
"Obviously, I have great self-interest in saying it should not be withdrawn because buoyancy in the market, which is somewhat a barometer also of the economy, has been stimulated greatly with the incentives that have been given," Tata said.