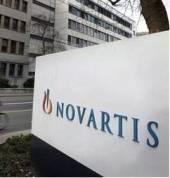 Swiss drug major Novartis AG's plans to acquire a majority stake in the world's largest eye-care company, Alcon, will give a boost to its Indian operations as it will get a new basket of products. Novartis will also get access to a large distribution network in the eyecare segment.
However, analysts say it is not immediately clear if the merger would have any impact on Novartis India, the listed Indian subsidiary of the company.
Novartis on Monday agreed to pay $28.1 billion (nearly Rs 1.3 lakh crore) to raise its stake in Alcon -- a $6.3-billion (nearly Rs 30,000-crore) turnover, 65-year-old company -- to 77 per cent.
Nestle had bought Alcon in 1977 for $280 million. It sold a 25 per cent stake in the company to Novartis in 2008 for $10.4 billion.
"Going forward, the merger will help Novartis to boost its opthalmic business in India.
It is not clear whether Alcon will come under Novartis India at this point of time," HDFC Securities Vice-President Ranjit Kapadia says.
A Novartis spokesperson declined comment. Alcon officials could not be reached.
Alcon's core business is centered on the three key divisions of surgical, pharmaceutical and consumer vision care and employs over 15,000 people globally.
In India, Alcon employs 200 people with a base in Bangalore. It has had full-fledged operations in India since 1999.
Novartis AG operates its eyecare portfolio through Ciba Vision, a separate entity that operates in India from its regional headquarters in Singapore, according to sources.
Established in 1980 as a diversification effort of drug major Ciba-Geigy's pharmaceutical division, Ciba Vision became part of Novartis after the 1996 merger of Ciba-Geigy with Sandoz to form Novartis AG.
"Its revenues from India are not large, as the eyecare market in India is dominated by such players as Advanced Medical Optics, Bausch & Lomb, Alcon, Carl Zeiss Meditec AG and EuroCrystal SA," says an industry source.
Alcon lacks any manufacturing facilities in India. In the Asia-Pacific region, it has a research and development center in Japan and is currently building its first pharmaceutical manufacturing plant in Singapore, which will be ready by 2012, according to sources.