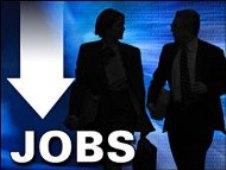 The signs of economic revival notwithstanding, the unemployment rate in the 16-nation euro zone climbed to 10 per cent in November 2009, the highest in 12 years.
Euro area -- comprising 16 nations that share the common currency euro -- witnessed a jobless rate of 9.9 per cent in October 2009.
"For the euro area, this (10 per cent unemployment rate) is the highest rate since August 1998," Eurostat, European Communities' statistical agency said in a statement on Friday.
In the 27-nation European Union, the unemployment rate touched 9.5 per cent in November 2009.
Going by the estimates, 22.899 million men and women in the European Union were unemployed during that month.
Out of them, 15.712 million were in the euro area. Between November 2008 and November 2009, the jobless rate for males rose to 9.9 per cent in the euro area.
For females, the same reached up to 10 per cent. Among the European nations, the lowest unemployment rate was recorded in the Netherlands (3.9 per cent) while Latvia saw the highest rate of 22.3 per cent in November.
After being hit by the global financial meltdown, European economic situation is slowly improving and many countries including Germany and France have come out of recession.