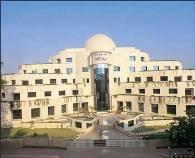 IT bellwether Infosys Technologies on Tuesday said it has increased its headcount by 4,429 employees in the last 3-month period.
The company had hired 8,719 employees in the December quarter, but after taking into account attrition and other factors its net addition nearly halved.
"During the quarter,Infosys and its subsidiaries added 8,719 employees (gross). The net addition during the quarter was 4,429," the company statement said.
As on December 31, 2009, Infosys and its subsidiaries have a total of 1,09,882 employees on board, it added. The company said it has adequate employee strength to meet the market demand.
"Our strategy of investing in enhanced training during the downturn has enabled us to grow rapidly as the recovery begins," T V Mohandas Pai, head, HRD and Education & Research said.
The company's board has appointed Marti G Subrahmanyam as the 'Lead Independent Director' with effect from Tuesday.
The company witnessed a decline in attrition rate to 11.6 per cent in the third quarter of this fiscal from 11.8 per cent in the corresponding period in the previous fiscal. However, on a quarter-on-quarter basis the employee attrition rate has increased from 10.9 per cent in the July- September period.