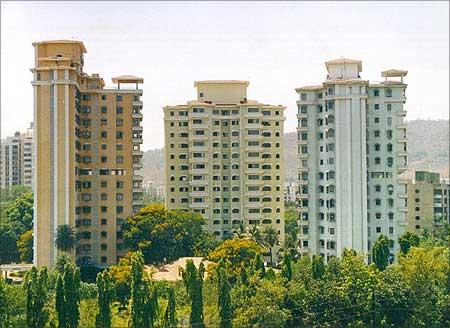 Global realty consultancy firm CB Richard Ellis on Wednesday said that office segment has shown an uptrend in the recent past and the level of activity is likely to continue in 2010.
"Since the third quarter of 2009, the office segment has seen some improvement with corporates slowly returning to the market and office space take-up improving," chairman and managing director (south Asia) CBRE Anshu Magazine said in the fourth quarter review of the segment.
The review, based on feedback from seven cities, revealed that the segment posted a better show as FMCG, telecom and financial sectors started picking up space during the quarter.
Improving economic sentiment, rising confidence of the corporate scetor and lower prices propelled improvement in demand, he said.
"Whilst the volumes are still on a lower end of the spectrum, markets are not as moribund as they were at the beginning of the year (2009)," the report said.
2009 started with a discouraging note for the entire real estate sector on the back of global economic slowdown, but started picking up following the announcement of a series of stimulus packages by the government.
"The demand is expected to improve in 2010 although the rentals are expected to remain flat in the medium term due to forecasted large supply of office space," Magazine said.
CBRE said that rentals in the central business district of Delhi, Bangalore, Hyderabad and Kolkata remained constant while in Mumbai and Chennai it dropped by 3 per cent owing to limited leasing activity.