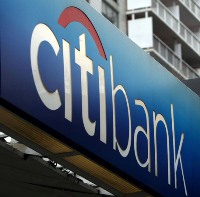 Foreign fund house Citigroup Global has sold shares valued over Rs 480 crore (Rs 4.8 billion) of 35 Indian companies, including bluechips like Reliance Industries, Wipro and Infosys.
Interestingly, the shares sold by Citigroup Global Mauritius in the open market through the block deal counter of the Bombay Stock Exchange have been bought by another private fund house Credit Suisse (Singapore) at the same price.
Through the BSE block deal counter on Wednesday Citigroup Global Markets Mauritius sold its part holding in Sensex companies, including Reliance Industries, Infosys, State Bank of India, Tata Motors, Tata Steel and Reliance Communications.
Citigroup sold shares worth Rs 71 crore (Rs 710 million) of RIL, while offloaded shares worth Rs 60 crore (Rs 600 million) of Infosys, TCS (Rs 18 crore or Rs 180 million), Sterlite (Rs 15 crore or Rs 150 million) and SBI (Rs 7 crore or Rs 70 million).
The other entities in which Citigroup sold stakes are HDFC, Wipro, HDFC Bank, TCS, L&T, ONGC, DLF, M&M, Tata Motors and Hindalco, among others.
Analysts said this is just a normal stock market purchase and sale done by the institutional investor and is more of basket selling by some big client.
"It seems that one of the big client of Citigroup has offloaded its holding in the open market, while Credit Suisse has bought it.
It may also be that the client has changed its fundhouse," SMC Global vice president Rajesh Jain said.
Overseas clients invest in share of Indian companies through participatory notes issued by fund houses.
The other non-Sensex companies in which Citigroup sold its holding though the BSE block deal window are Axis Bank, GAIL, Kotak Mahindra Bank, Jindal Steel, IDFC and Cipla.
A trade, with a minimum quantity of 500,000 shares or minimum value of Rs 5 crore (Rs 50 million) executed through a single transaction qualifies as block deal.
So far this year, foreign funds have invested a hefty Rs 8,328.10 crore (Rs 83.28 billion) in Indian equities.