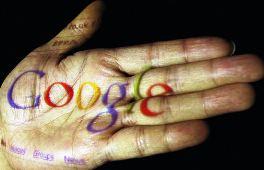 The US administration came out in strong support of Google on Friday in its spat with China over Internet freedom and sought an explanation from Beijing on the issue.
White House Spokesman Robert Gibbs, said US President Barack Obama strongly supports Google which had threatened to shut down operations in China over the issue of censures that 'limit free speech on the Web'.
"I think our concern is with actions that threaten the universal rights of a free Internet," Gibbs said.
"He strongly supports that, and we support Google's action in a decision to no longer censure searches that happen using the Google platform," he told newsmen.
He was, however, quick to add that the showdown is unlikely to have any impact on the bilateral relationship.
Citing assaults from hackers on its computer systems and China's attempts to 'limit free speech on the Web,' Google on Tuesday said it would stop cooperating with Chinese Internet censorship and consider shutting down its operations in China.
"Whether or not it affects our relationship -- look, we have, the President has, strong beliefs about the universal rights of men and women throughout the globe. Those don't -- those aren't carved out for certain countries," Gibbs said.
Meanwhile, the Deputy Assistant Secretary of State in East and Asia Pacific wing of the State Department, David Shear, met the Deputy Chinese ambassador on Friday to raise the issue with him.
Gibbs said Obama had in accordance with his beliefs spoken strongly on the importance of freedom at a Town Hall in Shanghai during his visit to China.
"We have had a discussion on Friday in Washington with officials from the (Chinese) Embassy, where we raised the issue," the assistant secretary of state for public affairs, P J Crowley, said at a news briefing.
Terming it as a serious issue, he said: "The incident raises questions about both Internet freedom and the security of the internet in China".
The US has asked the Chinese for an explanation, he said. "There are business standards and expectations, international norms that you expect your business partners to live up to. . . We have had multiple conversations with China about activity both in this area and more broadly," he said.
He, however, ruled out that this would strain the bi-lateral relationship.
"We have a mature relationship with China. We have an extensive economic relationship with China. We have had various issues and disagreements that have cropped up over time with China.
"We have raised this issue today in saying that we have serious concerns about this and its ramifications. . .We're going to continue our dialogue with China on these and other kinds of issues," Crowley said.
© Copyright 2020 PTI. All rights reserved. Republication or redistribution of PTI content, including by framing or similar means, is expressly prohibited without the prior written consent.