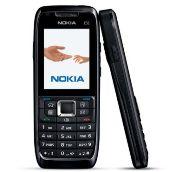 Feel embarrassed when your phone starts ringing amid an important meeting? Help could be on the way -- as American scientists have developed a device that would enable you to silence the gadget by just "whacking" it.
Installation of the new system, created by a team led by researchers from Carnegie Mellon University in Pittsburgh, to any cellphone containing an accelerometer, would make it possible to cut a call by whacking the phone in a particular pattern while it's still in the pocket.
Accelerometer is an increasingly common component that can detect and decode every bump and shake inflicted on the phone.
The scientists developed a simple vocabulary of "whack gestures" designed to rapidly communicate simple commands such as silencing the phone.
To help the device distinguish the gestures from background bumps, each begins and ends with a firm "whack", journal New Scientist reported.
Framing each gesture with a whack seems to work, as during the study 11 volunteers were asked to carry a phone-sized accelerometer-equipped device in their pockets for two hours and the device correctly identified all whack gestures they were asked to perform, except one.
"Unsurprisingly, tap-like events happen all the time when phones are in pockets. So we had thought about what types of motions were unique, and how to assemble them into a workable and reliable gesture set," said senior author Chris Harrison.
This builds on research carried by cellphone maker Nokia in 2007, in which users could interact with devices by tapping on them to control volume of music playback. "Whack gestures" should be robust enough to be usable in the real world," Harrison said, adding, "although the vocabulary is likely to be limited to three or four commands".
"I think for whack gestures to be commercially viable only two gestures might be desired: one to silence the phone, and a second to postpone an alert, ask the caller to try again in 5 minutes or snooze an alarm."
The team will present their work at the Tangible, Embedded, and Embodied Interaction conference in Cambridge, Massachusetts, later this month.