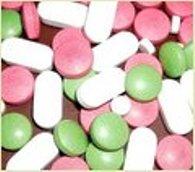 Pharmaceutical patents are just over a fourth of all patents granted in the country, but domestic drug makers account for almost all post-grant patent opposition filed, official data reveals.
Of the eight post-grant oppositions filed at the patent office last year, six were by domestic drug companies Cipla, Torrent, Ranbaxy and Emcure. Wind energy company Enercon was responsible for the other two challenges against patents granted in the country during 2009.
"Drug companies are really interested in protecting their home turf. They watch each application to see if there are any legal barriers being created against their domestic marketing plans," said Varun Chonkar, a patent expert who runs Ipfeathers, a Mumbai-based consultancy.
Cipla, India's biggest drug company by domestic sales, has challenged two patents granted to GlaxosmithKline's breast cancer medicine, Tykerb. These were filed in February and April. It has also challenged patent protection granted to a lung care medicine of US-based Ivax, a subsidiary of Israel's Teva.
Patent grants to Eli Lilly's schizophrenia drug, Zyprexa, have been challenged by Ranbaxy and Emcure. In two separate post-grant oppositions, Ranbaxy and Emcure said the protection to the Lilly drug was not valid under Indian laws.
Similarly, Eli Lilly's blood-thinner drug, Efient's Indian patent was challenged by Torrent. Post-grant opposition can be filed against any Indian patent within 12 months from the date it is published in the official journal.
Enercon, the only non-pharma company that had registered complaints against the award of patents in 2009, had opposed Aloys Wobben's patent rights to a technology allowing an invertor to convert direct current into an alternating current. The company also disputed Aloys Wobben's patent protection on a rotor blade.