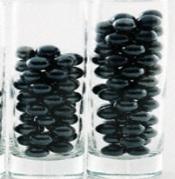 Bharti-Walmart Pvt Ltd, the joint venture between Bharti Enterprises and global retail major Walmart Stores, on Wednesday opened its first agricultural cooperative centre at Sirhind in Punjab.
The centre aims to build a robust aggregating, handling, packaging and delivering system of fresh produce to Best Price and Bharti Retail's easyday stores, said a company statement.
This initiative is part of Bharti Walmart's direct farm program in partnership with 100 small and marginal farmers near Ludhiana, Punjab.
The farmers will be paid for their produce within 24 hours post delivery. All legalities including APMC tax will be fully complied with, it said.
Bharti Walmart Pvt Ltd is a joint venture between Bharti Enterprises and Walmart for wholesale cash-and-carry and back-end supply chain management operations in India to serve small retailers, manufacturers and farmers.