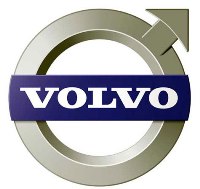 Swedish car maker Volvo Cars said on Thursday its roadmap for India will remain unchanged despite a likely acquisition of it by Chinese firm Geely Auto.
Volvo Cars is currently owned by US car major Ford, which is seeking to sell off the brand and Geely Auto, has emerged as a preferred buyer.
In India, Volvo Cars had made its operations independent of Ford last October and the wholly-owned subsidiary was renamed as Volvo Auto India Pvt Ltd.
"First thing is that the deal has yet not been done and Geely is only the preferred buyer for Volvo Cars. Besides, even as a part of the Ford group we always used to take decisions on our own and as such nothing will change for India even if and when the deal is finalised," Volvo Auto India managing director Paul de Voijs told reporters in New Delhi.
He said the Volvo Cars decided on its own about its India entry in 2007, followed by launch of its models and expansion business and would continue to take future decisions likewise.
"Geely is comparatively new entrant in the car market and so they are more interested in learning from Volvo and not the other way round. They are not interested in Volvo cars because we sell 3,50,000 cars globally but because of how we make our cars and what we do," Voijs said.
Asked if there could be a possibility of Volvo Cars serving as an entry point for Geely products in India, he said it is too early as 'the deal has not been signed yet'.
Volvo Auto India said on Thursday it will ramp up its product portfolio in India with about three new launches this year.
The company will launch the diesel version of its sedan S80 and its crossover model XC60.
Voijs said the company will also launch new S60 small sedan in the country either by the end of 2010 or early 2011.
The car's global launch will be held at the Geneva Auto Expo next month. Volvo Auto India, at present, sells two models in the country -- sedan S80 priced at Rs 38-44 lakh (Rs 3.8 to 4.4 million) and crossover XC90 with a price range of Rs 42.50-48.50 lakh (Rs 4.25 to 4.85 million).
Both the cars are available in both petrol and diesel variants. The company imports them from its plants at Sweden and Belgium.
Voijs said Volvo Auto India registered a growth of 49 per cent in sales volume during 2009 and expects to register 'double-digit growth' this year as well.
"In 2009, we sold around 140 units of the country, up from 90 units in 2008. I am sure that this year also we will achieve double digit growth," he said.
The Indian luxury car market currently is only around 0.5 per cent (of around 10,000 units) of the total car market of close to two million units.
© Copyright 2020 PTI. All rights reserved. Republication or redistribution of PTI content, including by framing or similar means, is expressly prohibited without the prior written consent.