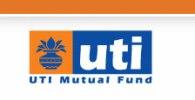 The restructuring of UTI, which started seven years ago when the country's oldest mutual fund failed to meet redemption obligations, is nearly complete.
T Rowe Price, the Baltimore-based investment management company, on Wednesday completed acquisition of 26 per cent stake in the country's fourth-largest asset management company, UTI AMC, for $142.4 million (around Rs 650 crore), translating into an enterprise value of over Rs 2,500 crore, or 3.2 per cent, of asset under management (Rs 78,203 crore).
Through the transaction, the four sponsors -- Life Insurance Corporation, State Bank of India, Punjab National Bank and Bank of Baroda -- diluted 6.5 per cent each in favour of T Rowe Price, leaving the four-state-owned entities with 18.5 per cent each. ICICI Securities was advisor for the transaction.
Next up was an initial public offer, though the company was in no hurry to list, company executives said. In 2008, the fund house had plans to go public and had filed an offer document with the Securities and Exchange Board of India. It had to drop the plan in the wake of the global financial crisis.
While a public offer would result in further stake dilution by the four public sector entities, T Rowe Price was keen to acquire a majority stake.
While SBI said the realisation from the sale would be booked into its third-quarter results, due later this month, Bank of Baroda would factor the transaction in its fourth-quarter performance.
The four sponsors were pressed into service after the erstwhile Unit Trust of India suspended redemption in its then flagship Unit Scheme 64 (US 64) in July 2002, creating investor uproar.
While redemption started a few weeks later, the then shareholders, comprising all public sector banks, insurance companies and development financial institutions, provided initial cash. This was followed by a bailout package from the government.
It also set in motion a restructuring exercise at the fund house, which had become a victim of political interference. For starters, the government forced the exit of PS Subramanyam and brought in M Damodaran, an IAS officer, to head the institution.
The entity was then divided into UTI Asset Management Company and Specified Undertaking of UTI (Suuti). While Suuti took over all assured return schemes, all market-determined schemes went to UTI AMC, which got its four new sponsors.
Over a period, with the four sponsors having their own fund houses, the government decided to let them exit to avoid any conflict in interest. And, at least one stage of the process was completed on Wednesday.
"We expect significant synergies in fund management, research, product development and technology with T Rowe Price and look forward to offering sophisticated products and services to our investors. T Rowe Price will also help us manage our offshore funds," UTI AMC Chairman and Managing Director UK Sinha said at a press conference.
As part of the new thrust, UTI mutual fund has filed for an international fund. The fund will invest 65 per cent of its corpus in emerging markets and 35 per cent in India. The fund management for emerging market exposure will be done by T Rowe Price, which will also be involved in marketing and distribution of UTI's offshore fund -- UTI India Fund, which has assets worth $50 million (around Rs 225 crore).
Being the largest shareholder now, the US fund manager will get two board seats with James S Riepe, a former vice-chairman, and Flemming Madsen, the head of business development for Asia Pacific, taking over as directors of UTI AMC.