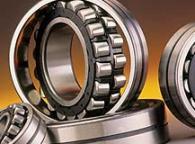 Core infrastructure industries grew by 6 per cent in December 2009 against a meagre 0.7 per cent growth a year ago reflecting recovery in the industrial production.
Six key sectors -- crude, petroleum refinery products, coal, electricity, cement, finished steel -- showed a growth of 4.8 per cent in April-December 2009 against 3.2 per cent in the corresponding period last year, an official statement said.
These sectors have a weight of 26.68 per cent in the country's total industrial output. Finished steel and crude oil turned the table, expanding by 9.6 per cent and 1.1 per cent respectively in December, against contraction of 8 per cent and 0.3 per cent last year.
The cement industry remained at top of the chart growing by 11 per cent in December. However, the growth is less than 11.6 per cent in the same month last year.

Electricity improved to an expansion of 5.4 per cent in December 2009 from 1.5 per cent a-year-ago. However, the growth in petroleum refinery products and coal slipped to 0.9 per cent and 2.5 per cent, respectively from 3 per cent and 11.2 per cent in December 2008.
When these six industries grew by 5.3 per cent in November, industrial production expanded by more than 11 per cent. As such, in December IIP is expected to be quite high given these numbers and may compensate for any loss in GDP numbers due to expected fall in farm output.
Chief Statistician Pronab Sen had said on Thursday, "as per the latest update, the farm production is likely to dip by six to seven per cent during the third quarter."
The core sector data reveal maximum growth in cement at 11 per cent in December to 18.11 million tonne, finished steel witnessing a growth of 9.6 per cent compared to 4.64 million tonne in the year-ago period and electricity generation recording a growth of 5.4 per cent at 63,417 million kwh.
"This growth is because of base effect. But I think some momentum is picking up in the economy and also in the core sector," Crisil principal economist DK Joshi said.
Coal output, however, declined by 2.5 per cent at 48.79 million tonne, while crude production expanded by a paltry 1.1 per cent at 2.9 million tonne, and refinery output grew by a meagre 0.9 per cent at 12.6 million tonne during the month under reporting.
"It is a welcome growth in steel and cement, recorded mainly due to spurt in construction and other activities. However, the decline in coal production is mainly due to the fact that no new coal deposits could be developed," Federation of Indian Mineral Industries secretary general RK Sharma said.