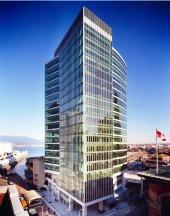 The ministry of company affairs said that it was yet to receive a detailed report from the Institute of Chartered Accountants of India on the audit and accounting major PricewaterhouseCoopers, which was involved in an accounting goof-up in the Rs 10,000-crore (Rs 100-billion) Satyam scandal.
"Only a preliminary report has been received (from ICAI). We need clear views to ascertain the rights of the big four (audit firms). The profession has to take a view on this issue," Union minister for company affairs Salman Khurshid said on the sidelines of the American Chamber of Commerce in India meeting in Kolkata.
India's big four audit firms are PricewaterhouseCoopers, Deloitte, KPMG and Ernst & Young, while ICAI is the apex regulator of the profession of chartered accountants.
It is understood that the ICAI report is likely to influence the MCA's stance towards further action on PwC. Khurshid said that the onus was on the professional body to make a decision at the earliest.
"Do they want them (the big four audit firms) out or in? It is a question of responsibility with representation," he said.
However, he claimed that the delay in submitting the report could have been because of the fact that the two PwC auditors accused of botching Satyam's balance-sheet are currently imprisoned and can't be easily accessed by ICAI.