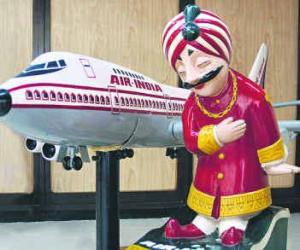 The issue of equity infusion into Air India and a review of its turnaround plans are expected to come up for a discussion by a group of ministers headed by finance minister Pranab Mukherjee early next month.
While the government had earlier decided to grant the ailing carrier Rs 800 crore (Rs 8 billion) this fiscal, another Rs 1,200 crore (Rs 12 billion) was planned for release in 2010-11.
This plan is to come up for review at the crucial meeting to be held on February 3, sources said.
The GoM would also examine the implementation of various measures taken by Air India to reduce costs and generate revenue, they said.
Besides Mukherjee, the GoM includes the ministers of home, law and civil aviation.
The meeting comes in the backdrop of the recommendations of the Parliamentary Standing Committee on Transport, Tourism and Culture that the National Aviation Company of India Limited be converted into a holding company of NACIL-A and NACIL-I as separate functional units for global and domestic airlines.
Meanwhile, the civil aviation ministry has dismissed as 'incorrect and baseless' the reports that government was considering de-merger of the national carrier.
A spokesperson said the ministry 'has no move afoot for the Air India-Indian Airlines demerger.
The merger was a carefully thought out process and a collective decision of all agencies of the government of India."