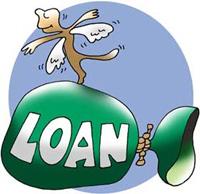 Most Non-Resident Indians think a lot before investing in property in India and most of the time put off the plan due to the effort, the research and the planning involved.
In some instances, it is put off as they do not have enough funds. For such individuals there is always the NRI home loan.
The Reserve Bank of India defines NRI as 'an Indian citizen who holds a valid Indian passport and who stays abroad for employment or for carrying on business or vocation outside India or stays abroad under circumstances indicating an intention for an uncertain duration of stay abroad is a NRI'.
Purpose of the NRI home loan
The NRI loans are made available for the following purposes:
Self-construction of a property on a plot of land.
Finance the purchase of a plot of land allotted by a society/development authority.
Renovate/improve an existing property in India.
Purchase of a house either under construction or on a resale.
Non-Resident Indians are also permitted to purchase an existing house or flat. RBI has not prohibited banks from providing financing to NRIs for the purchase of a second house, but the loan on the house is for the self-occupation of the NRI upon their return to India.
Loans are also offered to NRIs against NRE (Non-Resident External) deposits. These loans can be repaid out of NRE funds but the interest would be charged at a commercial rate.
Loans to NRIs are also provided against FCNR (Foreign Currency Non-Resident) deposits.
Difference between a normal and NRI Loan
NRI home loans can be availed by any NRI with as much ease and convince as any Resident Indian would avail a home loan. However, some difference exists between the two kinds of loans, in terms of tenure, documents, repayment, etc.
Interest rate is little costlier for NRIs than Indian residents, it is 0.25 per cent to 0.50 per cent more for NRIs. The NRI gets the only 85 per cent cost of the property as a loan amount. The tenure of loan is also short: it ranges from 7 years to 15 years.
The size of the loan depends upon the borrower's repayment capacity. Up to 36 times of the gross monthly earnings of the applicant may be issued as loan. However, there is a maximum limit. Calculation of eligibility is same as that of Indians living in the country.
The repayment can be done in equated monthly instalments (EMIs) from the Non-Resident Ordinary (NRO) account or the NRE account.
For security, most banks insist that the first mortgage of the property should be in their name. If the property is under construction then adequate additional security is required such as guarantee of third party (either resident or another NRI).
Tax benefits
NRIs cannot claim tax benefits on home loans in India as they have to pay tax in the nation where they work and earn. However, they need to file tax returns to become eligible for home loans. But if they pay tax in India for income earned in India, they can claim tax rebate for the home loan.
The current scenario
An estimated 25 million NRIs living in 130 countries have remitted $52 billion so far this year (December 2009). In fact India topped the list of countries in remittance flow followed by China and Mexico, according to World Bank report on Migration and Development Brief.
The impact of global slowdown, job losses and unviable job offers has necessitated a section of NRIs to return to Indian shores.
According to housing finance companies and banks disbursing home loans to NRIs/PIOs in Dubai, there has been a sudden surge in demand for residential property across Indian cities and particularly for Tier-II cities in the wake of the economic slowdown in the emirate.
Southern cities, particularly Bengaluru, Chennai and Hyderabad, are driving the demand though minimal level demand exists for other cities as well. Most of the NRIs keen to invest in real estate back home are looking for home loans as they are unable to get loans locally due to the current tight liquidity situation across the United States.
What experts say?
Experts agree that despite turbulence in mature markets, the 'emotional appeal' of buying a property in India may be stronger now. However, this in turn has created a price increase in the last six months.
Popular property portals claim that the number of queries from NRIs has surged nearly 15-20 per cent over the last two-three months. However, just how many of these 'queries' translate into actual sales remains to be seen, say people behind the business.
The focus on NRIs for these portals is stronger now as many are looking to come back to India apart from those who wish to invest in properties.
Another factor that seems to favour NRIs is the foreign direct investment policy that permits up to 100% FDI from foreign/NRI investors under the automatic route has boosted NRI confidence.
Banks have attractive NRI housing schemes to accommodate the housing needs of NRIs. From the stables of housing finance companies, NRI housing finance plans with suitable repayment options are available.
Easy interest rates on housing finance and the improved lifestyle that developers have created have enabled NRIs to acquire property not only for investment, but also for personal use.
Access to NRI loans: At the door step
The response to the real estate market has been so encouraging from the overseas community that it has prompted housing finance companies to set up branches in countries where there is a high NRI concentration, as in the case of ICICI Bank.
The bank has representative offices in Dubai, New York, Bahrain, Singapore and the United Kingdom to tap potential property investors there.
ICICI Bank, Sundaram Home Finance Limited, LIC Housing Finance, HDFC, CanFin Homes, Citibank and a host of other scheduled banks are vying for lending opportunities to NRIs.
However, the final decision on whether the time is right to buy a house, whether to use one's own funds or to take a loan, whether to go for an independent house or an apartment, and which home loan provider to use must be made by the NRI himself/herself after careful analysis.
What this means for the realty market
Builders are looking to make up for the huge losses in the past year or so. With growing NRI interest in Indian properties, reports suggest that the realty prices have rebounded to 2007-2008 levels, which however cannot be good news for people scouting for homes with toned down prices.
This is again an example of how a reaction in one corner of the globe can affect another. Sometime back the same scenario happened with rentals, which shot up with a lot of NRIs returning home to take up jobs in India.