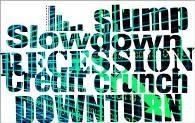 Leveraging the opportunity presented by the downturn, the domestic companies managed to save cash to the tune of Rs 40,000 crore (Rs 400 billion) by reducing their working capital requirements in the last fiscal, says a study by global consultancy Booz & Co.

As per the study of 158 largest companies spanning 18 sectors, as much as 60 per cent of the firms reduced working capital, while about 40 per cent saw it increasing. And the Tata Group companies have been the leaders in this save-cash programme, according to the study.
A higher working capital, which refers to money required to manage daily operations, indicates inefficiency, adds to the cost of capital, debt and impacts the profit.
"After growing faster than sales during the boom period from 2005-2008, the net working capital of Indian companies predictably declined in 2008-09 as focus turned to cash conservation during the recession years," Booz & Co principal Piyush Doshi said.
"The reduction in net working capital was seven days reflecting about Rs 40,000 crore in cash release," Doshi said. The firms that reduced working capital during downturn were the ones that made it their absolute strategic priority, the report revealed.
For instance, there was a clear campaign within the Tata Group to conserve cash which should have contributed to Tata Steel, Tata Motors, Tata Chemicals and Tata Powers amongst best performers in terms of reduction in working capital during the reporting period.
Some of the biggest improvements in working capital was in sectors like auto and metals -- the worst hit by downturn. Uttam Galva Steels, Sun Pharma, Finolex, Jindal Stainless, Nirma, Ceat Tyres, Mahindra & Mahindra, Tata Chemicals, Maruti Udyog and Tata Power are amongst the companies which achieved largest reduction in their net working capital days.
Moreover, while several firms reduced their working capital along all three dimensions (inventory, receivables and payables), many companies simply prolonged the payables (payments to be made by the firm) to control their working capital spends.
"While gains for the companies that went for holistic reduction would sustain, those which relied only on payables would likely see their gains erode in 2009-10," the report added.
© Copyright 2021 PTI. All rights reserved. Republication or redistribution of PTI content, including by framing or similar means, is expressly prohibited without the prior written consent.