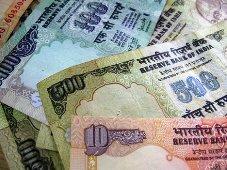 Life for Reserve Bank of India governors can be tough. Being the government's money manager is hectic enough, but what have added to their 'permanent state of busy-ness' (as an RBI observer says) are quarterly statements, the latest of which will be announced on Friday.
In fact, observers say ever since RBI moved to quarterly statements in 2005 during YV Reddy's term, the governor's life has become like that of a company chief executive -- both have to grapple with these quarterly statements, adding to the stress of an already hectic life.
Here's why. The review is preceded by a lot of in-house work at the Mint Road central office.
The statistics department, the research department and the monetary policy department submit independent projections five to six weeks before the review starts.
These estimates, along with those of external agencies, are looked into by the governor and deputy governors, especially the one in charge of monetary policy.
Then, the three departments come back with fresh projections. The views are incorporated in the Macro-economic & Monetary Developments Report that is released on the eve of the review.
Besides, the analysis and projections are the basis on which policy stance and steps are taken.
In addition, the governor and the deputy governor in charge of monetary policy are also involved in consultations.
While the drill has remained similar over the years, the list of people whose comments and suggestions are sought has widened. Bank chiefs are called every quarter.
Views of primary dealers and other market players are also sought. For the annual policy, industry associations and, now economists and economic editors, are invited for pre-policy consultations.
And, once the policy is drafted, the dissemination involves a press conference and individual meetings with television channels and financial newspapers.
This time, before the press conference, the governor and deputy governors are also going to hold a tele-conference with analysts and researchers.
While Reddy, who moved to quarterly reviews, could not be reached for comments, his predecessor Bimal Jalan said that it was for the governor to decide the duration of the review.
Jalan, however, doesn't agree with the additional pressure bit. "I don't think it should put pressure, since a governor is in the habit of making speeches. Besides, you are in very close touch with the monetary policy team through weekly and regular meetings," said Jalan, who had delinked rate-related action from the reviews.
He said reviews at shorter durations could be comforting for the various players in the market who looked for signals from the central bank.
An official, however, sums it up well: "True, it's very detailed work every quarter and a lot of pressure on everyone involved in drafting the policy. But at the end, it's the labour of love."