India may have provided the fodder to the US tax evasion probe on some clients of HSBC Holdings, with respect to their accounts in the sub-continent nation, according to a finance ministry source.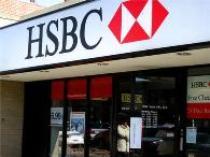 "In all probability, Indian authorities must have passed on the information to their US counterparts through various exchange of information mechanisms either through bilateral or multilateral agreements," said a senior ministry official, but did not wish to be identified.
Bloomberg on Monday reported that the US Justice Department has initiated a criminal investigation of HSBC Holdings Plc's clients who may have failed to disclose accounts in India or Singapore to the US Internal Revenue Service.
"The information about the accounts is unlikely to have come from the HSBC bank and is also very unlikely that US authorities or its agencies would have gone fishing for the individual accounts which are outside their country," he said.
In India, the financial information is gathered by different authorities such as Reserve Bank of India, various banks, Financial Intelligence Unit and the income tax department.
"It is possible that one of these authorities passed on the information about the bank accounts of foreigners in India to the US IRS under an exchange of information programme," the official told PTI.
In the US, it is obligatory for any citizen to provide details regarding any financial transaction he or she may have carried out overseas. Routine information passed by a foreign government does lead to some disclosures at times.
According to the Bloomberg report, the US Justice Department has sent out letters to about a dozen HSBC clients having accounts in India or Singapore in late June asking them to explain reasons for not disclosing to either the IRS or the Treasury Department.
Quoting lawyers having access to the letters, the report said the letters went to US residents who have ties to India, including people who inherited money from relatives or maintained assets in India after leaving the country.
The latest crackdown suggests the US is coming down heavily on offshore tax evasion even beyond the generally considered tax havens such as Switzerland.