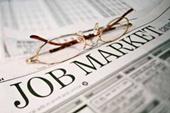 Apollo Hospital said on Friday it plans to hire nearly 23,000 employees in the next 3-4 years to support its Rs 1,800-crore (Rs 18-billion) expansion plans.
Apollo will also increase its bed-capacity to 12,000 from the current 9,000 beds by 2015, for which it plans to have a total workforce of 85,000 employees, group executive director (operations) Sangita Reddy told reporters.
"Our workforce is growing. We are employing at a rate of 15 per cent per year and currently we have 62,000 team members," Reddy said on the sidelines of a Confederation of Indian Industries event in New Del.
"In the next 3-4 years, we will have 12,000 beds and our workforce will be close to 85,000 employees," Reddy said.
The proposed expansion plan, estimated to entail a total investment of Rs 1,800 crore (Rs 18 billion, will lead to an increase of about 23,000 people in the company's workforce.
The company operates one of the largest hospital chains in the country and currently has 9,000 beds at its hospitals.
Reddy said that the investment on the planned expansion will be around Rs 60 lakh (Rs 6 million) per bed.