Google on Friday said China has renewed its Internet content provider license, a development that comes amid rising tension between the Internet major and Chinese authorities over the issue of censorship.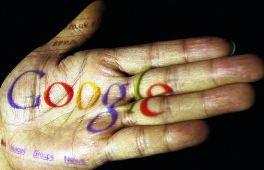 "We are very pleased that the (Chinese) government has renewed our Internet Content Provider license and we look forward to continuing to provide web search and local products to our users in China," Google's Chief Legal Officer David Drummond said in a blog.
Google's Internet license that allows the entity to operate in China, was up for renewal on June 30.
The license would help the firm to strengthen its presence in the world's largest Internet market.
Refusing to toe Beijing's line on censoring search results, Google had shut down its search engine in China in March.
After the closure, the US entity had been rerouting queries to its Hong Kong site, 'Google.com.hk'. However, last week Google said it would stop automatically redirecting search queries from China to an unfiltered site in Hong Kong, after a warning from Beijing that the Internet major's licence would be revoked if it continued with the same.
"It's clear from conversations we have had with Chinese government officials that they find the redirect unacceptable, and if we continue redirecting users, our Internet Content Provider licence will not be renewed," Drummond had said in a blog on June 28.
Without the licence, Google would not be able to operate commercial websites such as 'Google.cnso' in the country, and "Google would effectively go dark in China," the blog had said.
Though the Internet major has closed down its Chinese search engine, the entity continues to offer varied services, such as music downloads, in the country.
Google had many differences with Chinese authorities, and the situation turned worse in January when the Internet major threatened to pull out of China following an incident of sophisticated hacking.
Earlier, the CEO of search engine giant Google, Eric Schmidt, has said that he expects China to renew the company's license to allow it to operate in the mainland.
Talking with reporters at the annual media conference in Sun Valley, Idaho, hosted by investment bank Allen & Co, Schmidt said, "We now expect a renewal."
Google, based in Mountain View, California, does not hold the kind of dominant position in China's search market that it does in the US.
The search engine operated by mainland competitor Baidu has about 60 percent of the market to Google's 30 per cent.
Schmidt did not say when he expects Beijing to give it the nod.
Google's license runs though 2012 but needs a renewal each year.
© Copyright 2020 PTI. All rights reserved. Republication or redistribution of PTI content, including by framing or similar means, is expressly prohibited without the prior written consent.