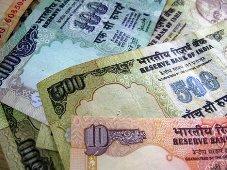 The International Monetary Fund said on Monday that policymakers in Asia need to be prepared for possible shocks arising out of increased downside risks to global growth.
However, rapid growth has made the Asian region a 'global economic powerhouse,' the International Monetary Fund added.
IMF managing director Dominique Strauss-Kahn said that many Asian economies are already unwinding stimulus measures.
"Increase in downside risks to global growth, including the ones from the recent turmoil in Europe, means that policymakers need to remain attuned to further possible shocks to global growth and financial markets, which include capital inflows that can be a threat to fast-growing countries," he added.
He was speaking at a two-day international conference on Asia, which began at Daejeon in South Korea on Monday.
Last week, the IMF had upgraded Asia's 2010 growth forecast to around 7.5 per cent from the April projection of 7 per cent.
Warning that downside risks have risen sharply, the multilateral lender had said that the main near-term risk is an escalation of financial stress and contagion -- prompted by rising concerns of sovereign risks.
However, at the same time, Strauss-Kahn maintained that it was now Asia's turn to dominate the global economy.
"Rapid growth has turned the region into a global economic powerhouse -- and Asia's economic weight in the world is on track to grow even larger," he noted.
He also stressed on the need to boost domestic demand to sustain Asia's strong growth. Emphasising on global policy coordination, Strauss-Kahn pointed out that the situation has become more challenging as the countries -- with different economic conditions -- are recovering at varied speeds.
"Based on the analysis IMF recently prepared for the G-20, which will be discussed here in Korea at the November summit, enhanced global policy coordination could boost the global economy by 2.5 per cent or $1.6 trillion over the next five years," Strauss-Kahn said.
"For Asia, the regional gross domestic product would be about $250 billion higher under this better scenario, with roughly 14 million more jobs," he added.
© Copyright 2021 PTI. All rights reserved. Republication or redistribution of PTI content, including by framing or similar means, is expressly prohibited without the prior written consent.