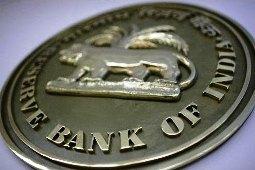 The Reserve Bank of India is likely to announce a sunset clause with a deadline of June 30, 2011, for all loans in the erstwhile benchmark prime lending rate system to help banks migrate to the new base rate model.
Banks had approached the Reserve Bank of India for such a clause for all benchmark prime lending rate-linked loans, which would have otherwise forced them to administer two types of benchmarks -- base rate and BPLR -- for many years if a borrower refused to switch to the base rate.
Asked whether the RBI has agreed to the sunset clause, SBI chairman OP Bhatt told reporters here that the central bank is currently examining the implementation of the clause with a one-year deadline, and is likely to make an announcement in this regard soon.
"Yes, they are going to announce (the decision on sunset clause). . .the RBI is currently examining the clause (with a deadline of) one year. . .that is by June 30 next year," Bhatt said after the customary pre-policy meeting with top RBI officials, ahead of the central bank's quarterly policy review on July 27.
Banks moved to the base rate regime from July 1, following the recommendations of an RBI-appointed panel to replace the erstwhile BPLR with the new model to improve transparency in lending.
Earlier, banks used to cross-subsidise top-rated corporate loans with those given to the common man.
With the implementation of base rate system, all new loans will be linked to base rates. Existing loans will be shifted to the base rate model if the customer opts for the change or upon reaching maturity.
But bankers are worried that long-maturity loans like infrastructure will continue in the BPLR regime if the customer refuses to switch.
Most of the state-owned banks, including the country's top two lenders State Bank of India and ICICI Bank have fixed their base rates between 7.5-8 per cent while some other private and foreign sector banks have kept it even below to woo potential corporate clients.
Bankers met Reserve Bank Deputy Governor Subir Gokarn on Monday ahead of the quarterly review late this month to discuss issues like credit growth, liquidity situation and base rate implementation amogst other issues.
The RBI is widely expected to hike its overnight lending and borrowing rates (repo, reverse repo) by atleast 0.25 per cent at its policy review to check the double-digit inflation.
© Copyright 2021 PTI. All rights reserved. Republication or redistribution of PTI content, including by framing or similar means, is expressly prohibited without the prior written consent.