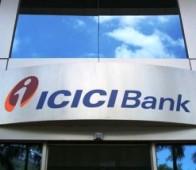 ICICI Bank's plan to sell its 19.49 per cent stake in business process outsourcing company Firstsource is facing a road block.
Its recent talks to sell the stake to private equity firm KKR have also failed.
"None of the PE firms, including KKR, are any more interested in the stake," said a senior executive at a private equity firm familiar with the development.
"Its outstanding convertibles are a big bone of contention."
Firstsource raised $275 million (around Rs 1,265 crore) through foreign currency convertible bonds in 2007 to fund the acquisition of MedAssist.
Since then, Firstsource has bought back FCCBs worth $62.6 million, bringing down the total outstanding issue size to $212 million (around Rs 990 crore).
Although the issue matures in December 2012, the concerns stem from the fact that the company's current market price is much lower than the conversion price of the FCCBs.
If the price continues to be on the lower side, the FCCBs will not be converted into equity and will come up for redemption.
Firstsource's current market price is Rs 28.50. The company's share touched a 52-week high of Rs 40 on November 17.
The effective conversion price for bonds to convert into equity is Rs 128.6, for which the compounded annual growth rate required is 72.4 per cent over the next two years.
However, in an earlier interaction on FCCB conversions, a company spokesperson had said that redemption was not an immediate concern.
"We consider this to be debt and we have more than two years to go for redemption," the spokesperson had said. "We are aware of the options, which include restructuring of FCCBs and raising debt."
The company has $50 million (around Rs 230 crore) cash on its books. Besides, it generates free cash in the range of $8-10 million (around Rs 37-46 crore) every quarter.
The second-largest Indian bank has to bring down its stake in the firm below five per cent on the directives of the US Federal Reserve.
ICICI Bank has a full branch in New York and it plans to expand the US operations, for which it needs to pare stakes in non-banking companies having businesses in the US. ICICI Bank also has a 23 per cent stake in 3i Infotech.
Both it and Firstsource have significant operations in the US. The discussions on sale of stake in 3i Infotech have also not made much headway. The reason is still not very clear.
The bank did not give any timeline for bringing down the stake in these two companies. "Our investment in both Firstsource and 3i Infotech is a financial investment and we look at opportunities to unlock value on an ongoing basis," said a bank spokesperson.