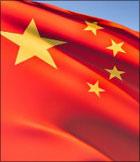 China's online population has reached 420 million by the end of June.
Xinhua quoted a report issued by the China Internet Network Information Center (CNNIC) in Beijing as saying that the number is 36 million more than that of last December.
Internet-based business is also growing rapidly, the report said, noting that about 140 million people, or about 10 percent of China's entire population, had been shopping online.