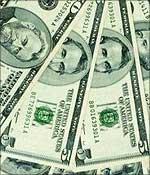 The Asian Development Bank on Tuesday was cautious on robust economic recovery experienced by the emerging East Asian economies, saying it was too early to know if the worst was over.
"While most emerging East Asian economies are assured of a sharp V-shaped recovery this year, it is too early to say that the V stands for victory", senior director, ADBs Office of Regional Economic Integration, Srinivasa Madhur said at the launch of the bank's Asia Economic Monitor report.
The AEM has upgraded the regions 2010 growth forecast for the 14 emerging East Asian economies to an aggregate 8.1 per cent from the 7.7 per cent it had projected in April.
However, it has forecast a moderated growth of 7.2 per cent in 2011 for the region, which has rebounded from the 2009 global economic recession on the back of pickup in domestic demand and resurgence of the global trade.
The ADBs bi-annual AEM highlights three major risks to the positive outlook for emerging East Asia -- a disruption in the recovery in advanced economies, destabilising capital flows, and unintended policy errors while unwinding the stimulus measures.
"Ensuring the sustainability of the recovery depends heavily on the correct timing, policy mix, and pace at which economic stimulus is withdrawn.
"The private sector must be strong enough to take over", Madhur said, adding it was time to unwind monetary and fiscal policy stimuli across the region.
China leads the region with a growth of 9.6 per cent this year. But government policy measures announced to prevent overheating would likely temper Chinas economic growth in 2011 to 9.1 per cent, the report said.
AEM has forecast a 6.7 per cent economic expansion for the ASEAN region this year. Others in the emerging East Asia include 10 economies of the Association of Southeast Asian Nations, besides Hong Kong, South Korea, and Taipei.
Also, it has raised growth forecast for all developing Asian countries, including 45 member nations of ADB, this year to 7.9 per cent from 7.5 per cent made in April. Its forecast for 2011 remains at 7.3 per cent.