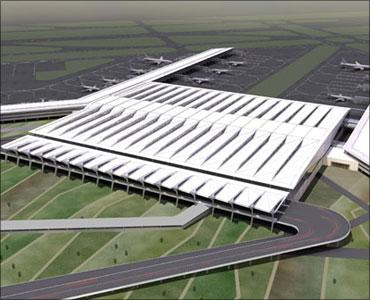 New Delhi will soon have the country's tallest Air Traffic Control tower.
The new ATC tower, being built at the Indira Gandhi International Airport in New Delhi by the Airports Authority of India, will be about 90-95 mt in height -- taller than even the famous Qutub Minar.
The tower will cost will the AAI about Rs 80 crore (Rs 800 million) to build. The AAI is in the process of finalising the design for it.
The tower has been designed by Hong Kong-based HOK International and it has a central lift.
It will be built between the existing ATC tower and the newly opened Terminal 3. The construction of the tower will be completed in two years.
Currently, the ATC tower at the Hyderabad's international airport is the tallest in the nation.