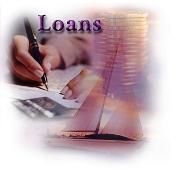 West Bengal Finance Minister Asim Dasgupta on Monday stressed that West Bengal is not the only state with a huge debt burden and other states, as well as the Centre, have also taken massive loans.
While West Bengal's debt burden stands at about Rs 1.92 lakh crore (Rs 1.92 trillion), Uttar Pradesh has a loan burden of Rs 2.21 lakh crore (Rs 2.21 trillion) and Maharastra Rs 2.08 lakh crore (Rs 2.08 trillion), while the central government has a debt burden of Rs 38 lakh crore (Rs 38 trillion), Dasgupta told the West Bengal Assembly on Monday.
Dasgupta made the statement after Revolutionary Socialist Party member Tapan Hore pointed out that Trinamool Congress Chief Mamata Banerjee said on Sunday that West Bengal has a loan burden of Rs 1.92 lakh crore (Rs .
States like Gujarat and Andhra Pradesh also have substantial debt of 1.21 lakh crore (Rs 1.21 trillion) and 1.28 lakh crore (Rs 1.28 trillion), respectively, he said.
The minister, speaking on the West Bengal Appropriation (No2) Bill, 2010, which was passed in the House, said the debt per capita in the state was Rs 22,000, while for the country as a whole under the Centre's stewardship, it was Rs 33,000.
On banking services, he regretted the fact that nationalised banks had only disbursed loans worth Rs 8,300 crore (Rs 83 billion) in the state, whereas in the case of Andhra Pradesh, they had lent Rs 41,913 crore (Rs 419.13 billion).
He said the banking system in the state should be universalised and remote areas which do not have any bank branches should be covered under the business correspondent model.
Dasgupta said the state received investment worth Rs 7,060 crore (Rs 70.6 billion) last year and registered a positive growth of 5.88 per cent in the IT industry despite the global recession.
Referring to the demand-supply gap for power, he said an additional 250 MW might be added this year and indicated that the plant load factor and coal quality had to be improved, but emphasised that even Delhi, the national capital, also experienced power cuts.