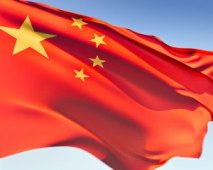 Tightening rules to rein in 'naked officials', China has asked bureaucrats, whose spouses and children have settled abroad, to declare their assets to ensure that any ill-gotten wealth have not been transferred overseas.
A provisional regulation by the General Offices of the Communist Party of China Central Committee and the State Council says party and government officials, whose spouses and children have migrated overseas, will now be subjected to strict examination while applying for private passports and travelling abroad.
They usually move their spouses and children, as well as their assets, to foreign countries, and put the money into their wives' or children's bank accounts.
"Party and government leaders of this kind have become so renowned in China that they have a shared nickname 'naked officials'," official Xinhua newsagency reported.
"Even if they were eventually apprehended, the wealth transferred to overseas banks still belonged to the officials' families," it said.
The regulation covers all civil servants, but excludes those top-ranking specialists in high-tech fields who have been recruited from overseas, along with high-qualified overseas returnees.
According to the new rules, 'naked officials' should submit written accounts on all income and property owned by their spouse and children living overseas, and on any changes in their financial conditions.
"Officials whose duties or services are related to the countries and regions their spouses and offspring are living in should voluntarily report it to their higher authorities. If conflicts of interests are involved, the officials must avoid holding related posts," the regulation said.
Officials above deputy-county head level applying for passports should consult with their higher authorities and face a thorough examination if their family members have migrated.
The announcement came amid reports that China's overseas population has crossed 45 million and the country is experiencing its third mass immigration wave. The most popular destinations are Europe, the US, Australia and Canada.
An online survey published in People's Daily, ruling CPC's mouth piece, said China's rich are choosing to emigrate in order to 'move wealth, avoid taxes and hide wealth.'
The new rules came as top officials of the party and government were caught and prosecuted for corruption, some with death sentences in the recent months.
It followed recent rule that all officials should declare their assets and that of their kin. Under the rule officials at the deputy county level and above are required to report their family members' jobs, as well as their family's assets and investments.
As per the new rules, officials have to declare their salary, subsidies,  income from other sources such as lecturing, housing owned by the family, including spouse and children, family's investments in unlisted companies, the family's investment in stocks, investment-oriented insurance and other financing products and the employment of a spouse.
The rule says that those who fail to file timely reports, or incomplete information, could face dismissal or discipline.
Zhu Lijia, an anti-corruption professor with the Chinese Academy of Governance wants the government to publicise the reports filed by officials.
"Sunshine is the best way to fight corruption. It's a pity the new rule does not require publicising the officials assets," he said.
© Copyright 2020 PTI. All rights reserved. Republication or redistribution of PTI content, including by framing or similar means, is expressly prohibited without the prior written consent.