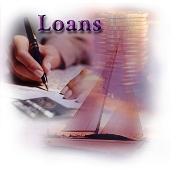 Housing, auto and corporate loans may become expensive with the Reserve Bank raising short-term key policy rates to check spiralling inflation, say bankers.
"The monetary action by RBI is aimed at attacking inflation. It has made fund costlier for banks. It is a signal for upward movement of interest rates," Central Bank of India executive director Arun Kaul told PTI.
RBI on Tuesday raised its short-term lending and borrowing rates by 0.25 per cent and 0.50 per cent respectively to bring inflation down to six per cent by March 2011 from double digits now.
At the same time, some feel that there could be some impact on the short-term rates of maturity below one year.
Short-term funds would get little costlier and there is possibility that the short end rates could also go up in the future, Indian Bank executive director V Ramagopal said. IDBI Bank executive director Sushil Muhnot said that banks would have to factor in many things before increasing interest rates.
The impact of policy action on interest rate would come after some time, Muhnot said, adding liquidity is also under pressure at present.
However, Oriental Bank of Commerce executive director S C Sinha said the RBI policy action may not have impact on interest rates since cash reserve ratio, the amount of deposits banks mandatory park with the apex bank, has not been touched.
Another policy stance is to bring down the corridor between repo and reverse repo rate to 125 basis points, indicating unwinding of easy monetary policy, Sinha said.
The short-term lending rate (repo) goes up to 5.75 per cent while short-term borrowing rate (reverse repo) rise to 4.50 per cent with immediate effect. Prior to gobal financial meltdown, the corridor between repo and reverse repo was 100 basis points.