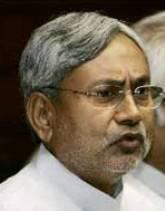 The Comptroller and Auditor General of India has lashed out against the Bihar government for 'failing' to tap its tourist potential due to a lack of planning and professional approach.
In its latest report, the CAG pointed out that the Bihar State Tourism Development Corporation Limited failed to meet the challenges despite immense tourist potential.
It recommended the formation of a state tourism policy and the preparation of a long-term perspective defining targets to be achieved.
"Though tourism is recognised as an industry, the government has not laid down any tourism policy for the state," the CAG report tabled in the state Assembly last week said.
Despite a 52.76 per cent increase in tourist inflow during 2004-05 to 2008-09, the percentage of tourists availing the company's accommodation facilities remained abysmally low in the range of 0.43 and 0.51 per cent for domestic tourists and 0.60 and 3.73 per cent for foreign tourists.
Efforts should be made to infuse professionalism in management with a view to provide qualitative services, adopt aggressive marketing and publicity practises to attract tourist and promote tourism in the state and undertake serious efforts to improve the process involved in planning and execution of the infrastructural projects with an aim to avoid procedural delays and to complete the projects in due time, it said.
The company suffered a loss of Rs 0.43 crore (Rs 4.3 million) during 2005-06 but posted a profit of Rs 0.66 crore (Rs 6.6 million) in the year 2006-07.
Profits increased to Rs 1.45 crore (Rs 14.5 million) in 2008-09 and was mainly due to an increase in earnings from transport and ropeway unit, the report said.
The targeted occupancy level of 60 per cent could not be achieved in almost all the hotels of the company during the period 2004-05 and 2008-09.
The target of occupancy was never reviewed by the board and further non-achievement of the minimum targeted occupancy levels resulted in a potential loss of revenue of Rs 5.15 crore (Rs 51.5 million) during the period 2004-09, the CAG report highlights.
Being a nodal agency, the company receives fund from the ministry of tourism, Centre and the state government for development of infrastructural facilities.
The utilisation percentage of available funds ranged between a dismal 1.34 per cent and 23.52 per cent, it said.
Despite availability of funds, the company failed to commence projects.
Image: Bihar Chief Minister Nitish Kumar
© Copyright 2023 PTI. All rights reserved. Republication or redistribution of PTI content, including by framing or similar means, is expressly prohibited without the prior written consent.