Noel Tata, who is speculated to be one of the contenders to succeed Rata Tata as chairman of the Tata Group, will take charge of the overseas business of the over $70 billion conglomerate as managing director of Tata International.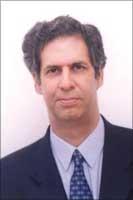 A half-brother of Ratan Tata, Noel Tata will step down as the MD of the group's retail venture, Trent Ltd, on August 12 in view of his appointment as the chief of Tata International Ltd, the company said in a regulatory filing.
In a filing to the Bombay Stock Exchange, Trent said: "Noel Tata will continue to remain on the board of directors of the company as non-executive vice-chairman ... and consequently, will continue to be involved in the overall management..."
Noel has been speculated to be among the contenders to take over the leadership of the group, which had posted a revenue of $70.8 billion for the year ended March 31, 2009, once Ratan Tata retires.
He was recently appointed non-executive chairman of Tata Investment Corp Ltd, a listed investment firm that has a substantial holding in Tata Group companies.
In January this year, Ratan Tata -- who turned 72 in December last year -- had said the deadline for his retirement was still intact, but before hanging up his boots, he would like to find a successor. He will stay in office till 2012.
The Tata Group has over 90 companies, of which 28 are publicly listed, and has operations in over 85 countries.
Tata International, with the worldwide network of 42 offices across the globe, has played a key role in developing some important international alliances for the group.
It has a global reach in overseas trade and is involved in the entire value chain of the group, from supply chain integration to facilitating third country trade. It also helps set up strategic alliances or wholly-owned subsidiaries with a focus on certain geographies.
At present, B Muthuraman is the chairman of Tata International.
Trent said a new chief executive will be appointed as soon as possible and the overall management of the company will remain in the hands of the board and senior management.