Despite the recession and tighter immigration policies, Indian companies continued to invest in Britain's business services, software and financial sectors, says the latest European attractiveness survey by Ernst & Young.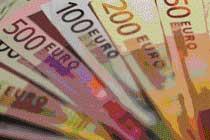 In report titled 'Waking Up To The New Economy', E&Y said Indian and Chinese companies led a new breed of FDI players in Europe, mostly in Western regions, with Britain attracting most of such investments.
"Despite suffering a deep and long recession, Britain remains the most attractive destination for FDI in Europe. It attracted 54 per cent of all Indian FDI projects in Europe and Indian investors are the second-ranked FDI providers in the business services, software and financial sectors, just behind the US", the report said.
Collectively, the BRIC countries are the third largest investor in Europe.
Stating that the global economy has turned into a multi-polar world in which China, India, Brazil and the Middle-East have joined the traditional players of North America, Europe and Japan as both destinations and sources of global investment, the report said capital is now clearly flowing in multiple directions.