Ranbaxy Laboratories' UK-based subsidiary is recalling a single lot of its drug Gabapentin, used in the treatment of nerve pain, from the UK market for updating mandatory safety information on them.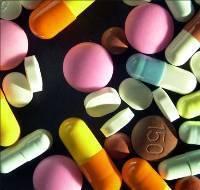 "Ranbaxy Limited is recalling all unused stock of the above batch (Gabapentin Capsules in 100 mg strength) because the patient information leaflet has not been updated to include safety warnings initiated by the European Medicines Agency," UK health regulator Medicines and Healthcare products Regulatory Agency (MHRA) said in a statement posted on its website.
The regulator has also asked pharmacists to quarantine all remaining stocks of the drug and return it to the wholesaler from where it was purchased.
According to the information available, the patient information leaflet on the pack of drug wasn't updated to include safety warnings related to the risk of suicidal thoughts.
When contacted, the Ranbaxy spokesperson said the company has initiated the recall as patient information leaflets need to be updated to include safety warnings initiated by the MHRA.
"The Patient Information Leaflet in subsequent batches of the product has been updated. The process is being undertaken in consultation and agreement with the competent authority," Ranbaxy said, adding, "There are no product quality concerns."
The company declined to comment on the impact of the recall on its earnings, though according to industry experts, "It will be negligible."
Last month, Ranbaxy had recalled select batches of three drugs, including two anti depressants, Mirtazapine tablets in 15 mg strength and Sertraline Tablets in 50 mg and 100 mg strengths, from Britain, Ireland and Denmark for updating safety warnings on them.
In April, the subsidiary of Ranbaxy Laboratories had recalled two lots of an antibiotic drug from the American market after receiving certain complaints about them. Earlier, in July last year, on recommendations of the USFDA, Ranbaxy had recalled a single lot of Sotret Isotretinoin capsules in 40 mg strength, used in the treatment of acne (a type of skin disease), from the US market.
The Gurgaon-based company is yet to sort out issues with the USFDA regarding good manufacturing-practices compliance of two of its units located in Dewas, Madhya Pradesh, and Paonta Sahib, Himachal Pradesh.