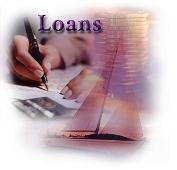 The crisis in Greece is likely to lead to outflow of capital from equity markets in emerging economies, including India. Debt-related flows could also be lower as global financial market players hesitate to invest in non-dollar areas.
Consequently, capital flows to India could be on the lower side in the next six months, says a Federation of Indian Chambers of Commerce and Industry survey.
With the liquidity situation in India likely to be a little tight in the days and months ahead, the surveyed economists believe that the Reserve Bank of India may not raise interest rates in a hurry and ensure enough liquidity in the system to keep the growth momentum going.
These economists reason that inflation is likely to dip in the second half of the year due to the high base effect in the corresponding period last year and, if monsoon is good, as forecast, the inflationary pressure would ease.
RBI, therefore, can push the pause button for some time, keeping in mind the liquidity situation.
The rupee is also expected to be under pressure in the near term as the sell-off pressure from foreign institutional investors in the Indian markets is likely to continue.
Good news is that the survey rules out the possibility of any hit on India's overall exports if the crisis remains restricted to Greece, as India's exports to the country account for only 1-2 per cent of its global exports.