The East India Company, which once ruled over India and set the stage for a prolonged colonial and post-colonial interaction between Britain and India, has reinvented itself under the ownership of an Indian-origin entrepreneur.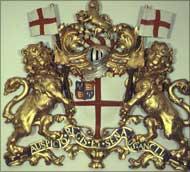 The company is one of the most recognised names in India and elsewhere and is set to launch its first luxury goods store in Mayfair, London, in July, company sources told PTI on Monday.
Established in 1600, the East India Company is one of the most recognised brands in the world: over two billion people know of its history.
It once employed a third of the British workforce and was responsible for 50 per cent of global trade, influencing and changing the world we live in today.
The company was nationalised by Queen Victoria in 1874. Over a century later and thanks to a group of visionary entrepreneurs, the brand has been brought back to life, with permissions granted by the Treasury to use the name and original trademarks.
Sanjiv Mehta, who acquired the company in 2005, has invested $15 million and now 'The Honourable Company of Merchants' is ready to launch with a clear vision to build a luxury brand for today's customer.
Mehta said: "This once powerful brand can bring together its heritage, origins and products like no other organisation in the world."
It is this connectivity between different cultures, countries and ingredients that will be showcased in every product and service.
In July, the company will launch its flagship luxury Fine Foods store in Mayfair, London.
The Fine Foods business will then expand to Asia, the Middle East and US via retail, e-commerce and selected wholesale operations.
The company will see further portfolio launches designed to build on the authenticity and heritage of the brand including drinks, furniture & home decoration, publishing, jewellery and real estate.
An investment of $100 million has been planned for expansion over the next five years.
Mehta said: "The East India Company holds limitless opportunities across many products, sectors and countries.
We are determined to capitalise on the impeccable pedigree and enviable heritage of our brand."
Mehta graduated from Sydenham College, Mumbai, in Finance and went on to study Gemmology.
In 1983, Mehta joined the family diamond trading business. In 1988, he set up an international trading house in London with a special interest in metals, petrochemicals and agro-commodities.